The YellowRC 1/12 Racers are especially designed to provide optimum performance in all conditions. They are available in 4 different cars so there is always one that suits you the best. All 1/12 Racers are available in two spectacular designs. You can easily convert your 1/12 Racer into another model and run on different surfaces.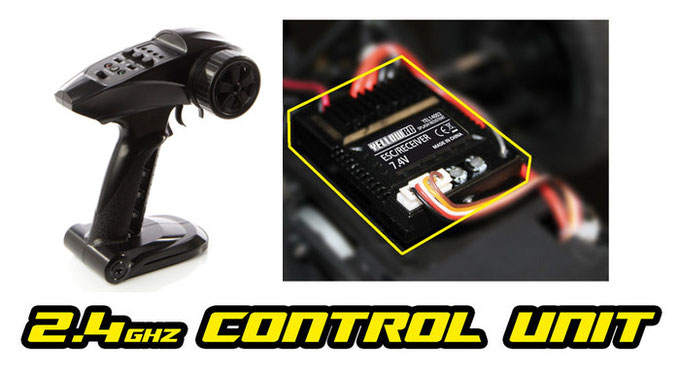 YellowRC 1/12 Racers are powered by the all new 2 in 1 control unit. This high tech control unit provides high power with a super smooth power band. The 2 in 1 control unit has a multi protection system (MPS) LiPo Cut-Off, Thermal Protection and Splash proof design. The ergonomically designed 2.4 Ghz Transmitter has a super fast reliable response and offers long distance control. Powered by only 2 AA batteries. (batteries not included).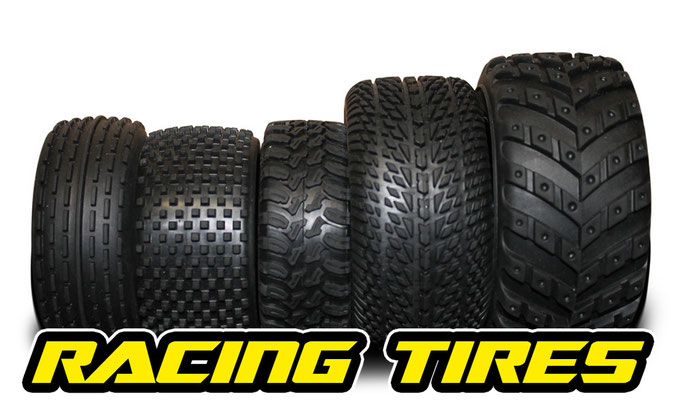 YellowRC 1/12 Racers come with high grip racing tires for ultimate traction. These tires are pre glued and mounted on nice black racing wheels and they provide great traction combined with low wear. YellowRC developed the perfect tire for each 1/12 Racer. So all 1/12 Racers will come with a specific tire based on their chassis requirements. The tires can be mounted on all 1/12 Racers so you can easily convert your 1/12 Racer for another challenge.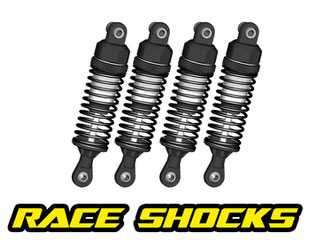 These high performance oil filled aluminum shock absorbers are used on high level competition cars but these shocks are now standard mounted on these 1/12 Racers to give you superior handling. These racing shocks keep your car in control, even in the toughest racing conditions. They are oil filled so you can adjust them for every track you race on.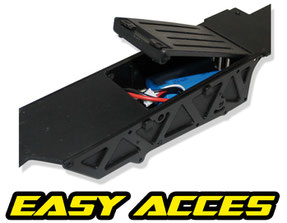 The Chassis of the YellowRC 1/12 Racer is equipped with the Easy Acces System (EAS) for a super easy change of the battery.
You can leave the body on, just push the clips to the inside to unlock the battery compartment, change the 7.4V LiPo Battery and you are ready to race!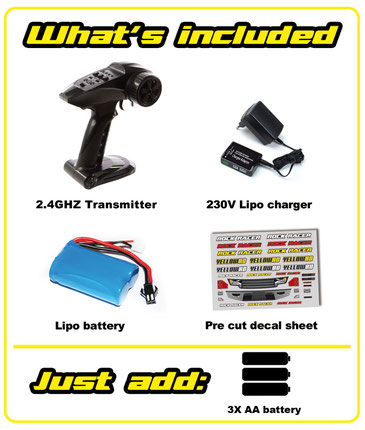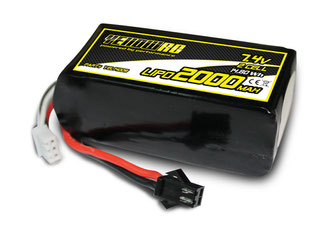 Drive longer and faster with this 2000mah upgrade pack!
Part# YEL14020 (Tuning Battery Pack 7.4V, 2000mAH)